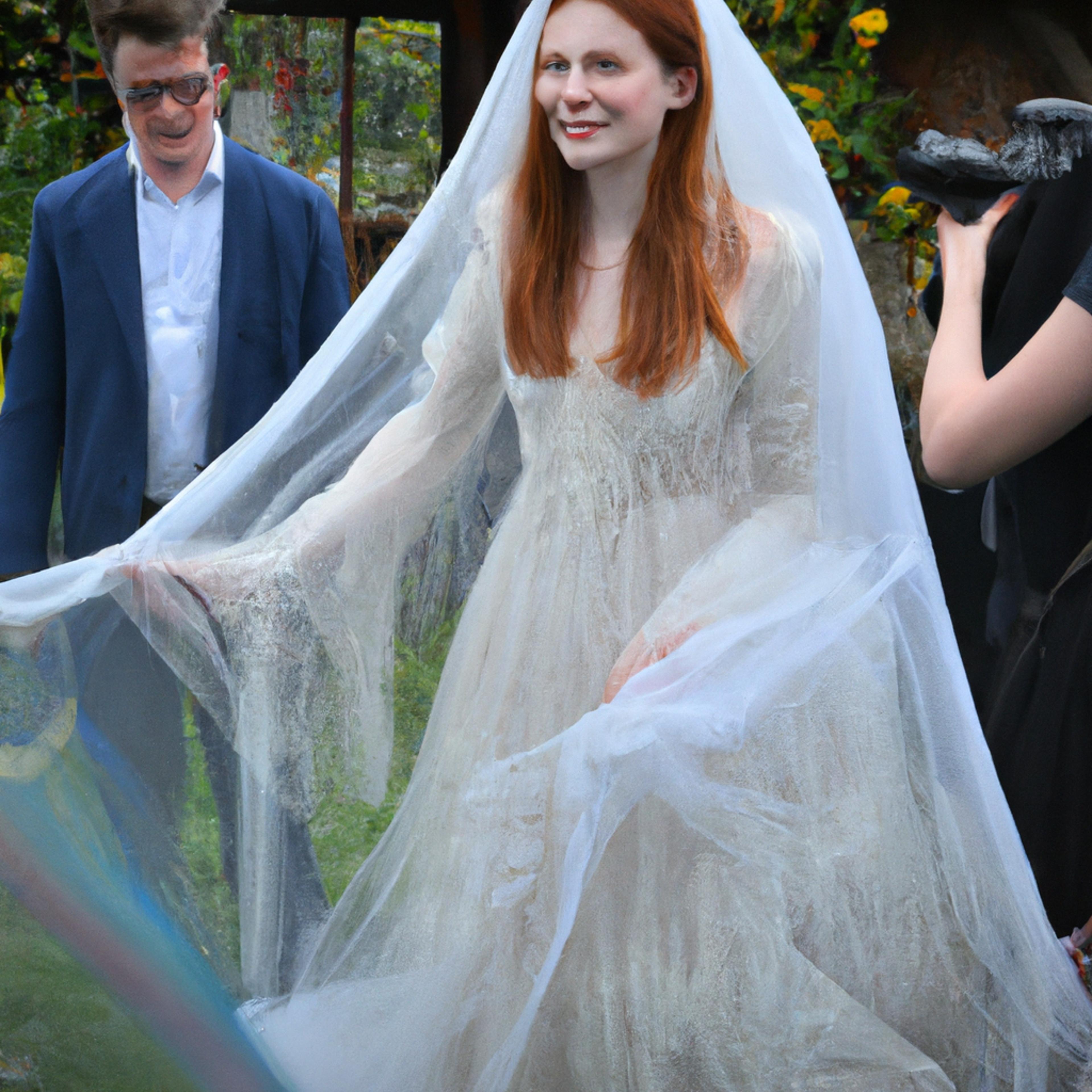 Bonnie Wright, known for her role as Ginny Weasley in the 'Harry Potter' film franchise, has tied the knot with her partner Simon Hammerstein. The wedding took place on Friday at a private residence in California.
What caught everyone's attention was Bonnie's unique choice of wedding dress - a stunning 100-year-old gown that was completely see-through when she first tried it on. In an exclusive interview with Brides magazine, Bonnie revealed that the original lining of the dress had "likely perished" due to its age.
Despite this, Bonnie fell in love with the vintage dress and decided to restore it herself. She replaced the old lining with new ivory fabric and added delicate lace appliques to preserve its timeless beauty.
The British actress looked radiant as she walked down the aisle in her one-of-a-kind gown, complete with long sleeves and a high neckline. Her hair was styled into loose waves and adorned with a simple white headband.
Bonnie shared several photos from her big day on Instagram along with heartfelt captions expressing gratitude towards her loved ones who made it all possible. Fans were quick to congratulate her on social media, praising both her talent and fashion sense.
This is not Bonnie's first time making headlines for her style choices - she has previously modeled for brands like Chanel and H&M Conscious Collection. However, this latest fashion statement is sure to be remembered as one of her most memorable yet.
Congratulations to Bonnie Wright and Simon Hammerstein on their marriage!