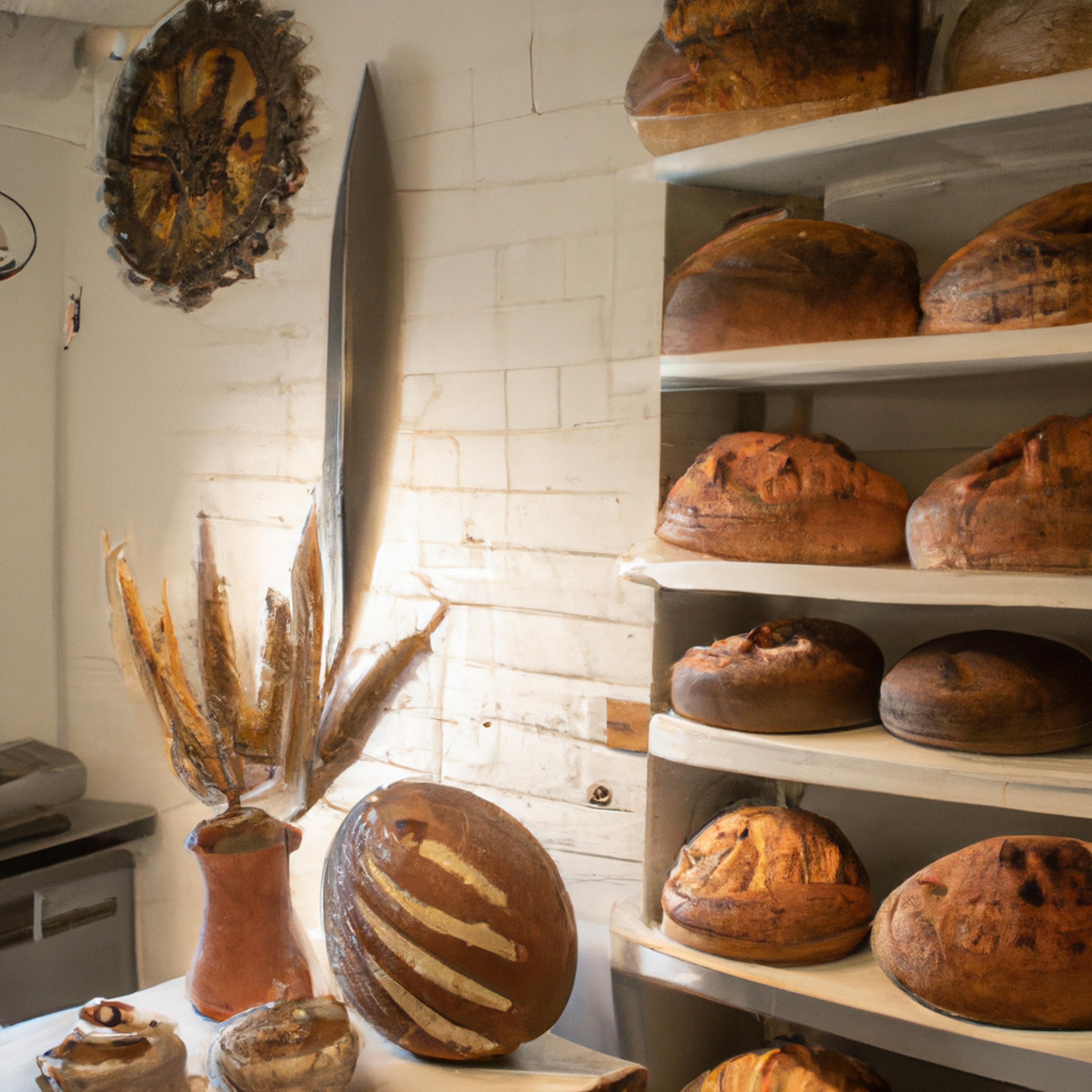 In a stunning display of culinary prowess, Edgewater's own "Sweet Sensations" bakery has taken home the grand prize in this year's National Artisanal Bread and Pastry Championship.
The small-town bakery managed to rise above hundreds of competitors from around the country with their delectable offerings. Owned by expert baker Patricia Johnson, Sweet Sensations wowed judges and audiences alike at the prestigious baking competition held last weekend at The Culinary Institute.
"It was incredible to see our hard work pay off," said an ecstatic Johnson after her win. "We've always been passionate about creating delicious baked goods for our customers, but it feels amazing to have that recognized on such a grand stage."
Johnson credits much of her success to her dedicated team members: head pastry chef Mike Reynolds and skilled artisanal bread maker Sarah Thompson. Together they crafted an assortment of delicacies that stood out among stiff competition.
"The entire process was exhilarating," said Reynolds as he recounted his experience during the championship event. "Seeing all those talented bakers showcasing their best creations pushed us even harder."
Standing out amongst Sweet Sensation's winning entries were their signature sourdough loaf accompanied by a rich olive tapenade spread, as well as delicate lemon lavender macarons which captivated both sight and taste buds.
Judge Angela Martinez praised Johnson's dedication towards using locally-sourced ingredients within each creation while maintaining high-quality standards throughout every product presented before them.
"Patty really showed what can be accomplished when you combine fresh local produce with traditional techniques," shared Judge Martinez. "Her passion for quality shone through in every bite."
News of Sweet Sensation's victory quickly spread across town resulting in lines extending outside its doors filled with eager patrons wanting to get a taste firsthand since Monday morning following announcement celebrations over the weekend.
"I couldn't be more proud or excited for Patty and her whole team," said Edgewater Mayor Josephine Clark. "Their win just proves what we've known all along: our town has something truly special with Sweet Sensations."
With the prestigious title now under their belt, Johnson plans to expand her bakery's offerings and use the momentum from this victory as an opportunity for growth.
"We're so grateful for everyone's support," said a teary-eyed Johnson. "This is only the beginning; there are even more delicious creations to come from Sweet Sensations."