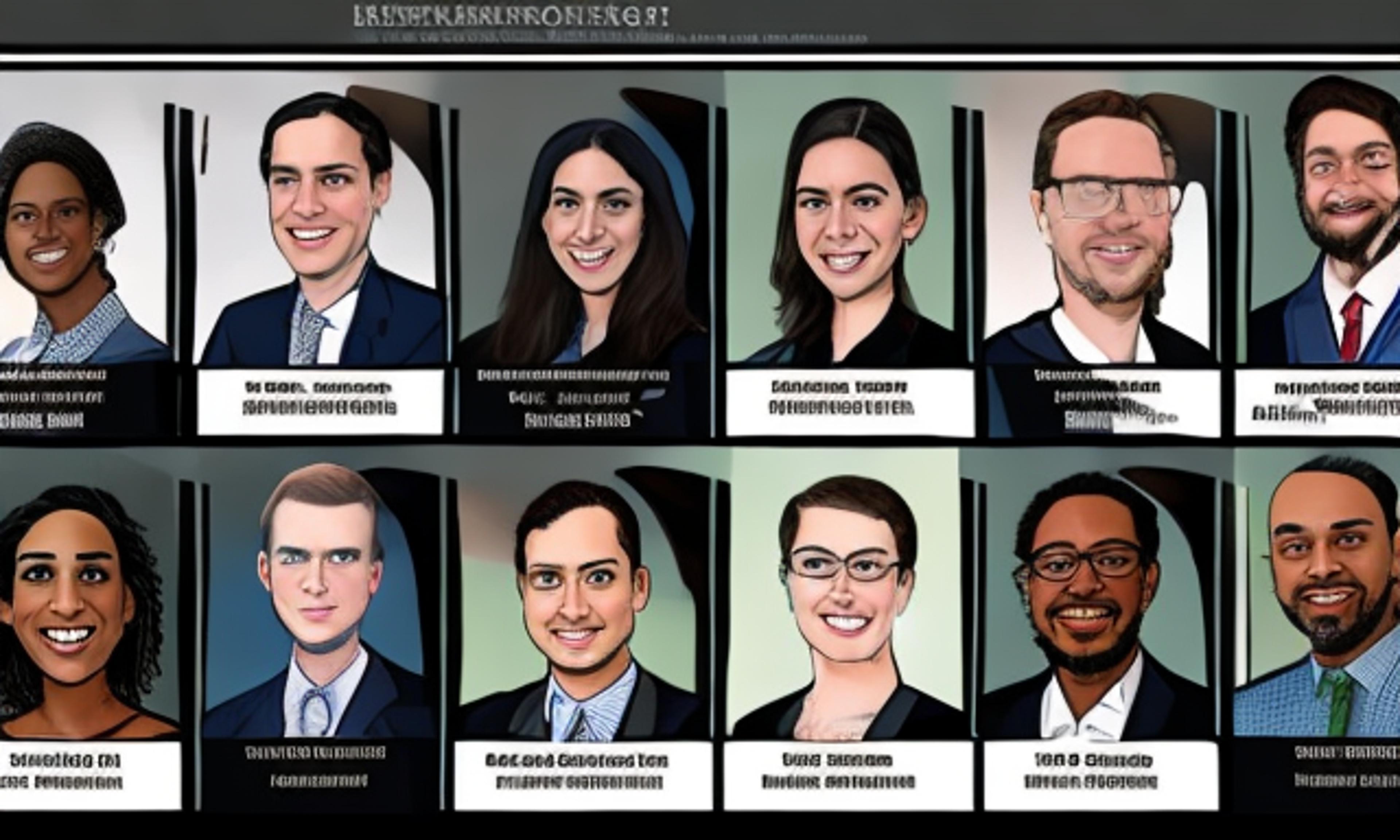 Every year, we eagerly await the announcement of the newest class of "40 Under 40," a prestigious list that recognizes young professionals who are making significant contributions to their industries. This year, four standout individuals have captured our attention for their innovative work and dedication to excellence. Let's take a closer look at these inspiring leaders.
First on our list is Justin Michael Higgins, CEO of Corner Lot Development Group. At just 29 years old, Higgins has quickly risen through the ranks at his family-owned business by implementing cutting-edge technologies and sustainable building practices. His vision for affordable housing has resulted in numerous successful projects across several states.
"When you see how much impact your work can have on someone's life—especially when it comes to providing them with an affordable place to call home—it makes all the hard work worthwhile," said Higgins.
Next up is Darren Brownlee, Director of Patient Experience at Mayo Clinic. As one of the youngest executives within this renowned healthcare organization, Brownlee has made it his mission to improve patient care through a combination of data-driven strategies and empathetic leadership.
"It's essential that every single person feels heard and valued throughout their healthcare journey," stated Brownlee. "I'm honored to be able not only contribute my expertise but also learn from so many incredible colleagues."
At age 32, Andrew Leon Hanna stands out as one of today's most ambitious social entrepreneurs—a title he wears proudly after founding DreamxAmerica (DxA). DxA is an incubator program aimed at empowering immigrant entrepreneurs across America by providing resources like mentorship programs and access to capital.
"I believe deeply in harnessing entrepreneurship as a force for good," explained Hanna. "I'm grateful for the opportunity to support our country's diverse entrepreneurial talent through DreamxAmerica."
Finally, we have 35-year-old Kelsey Cox, Director of Business Development and Strategy at the Jacksonville Port Authority (JAXPORT). Under her leadership, JAXPORT has experienced tremendous growth in both cargo volume and revenue generation.
Cox is known for fostering strong relationships with stakeholders while ensuring that sustainability remains a top priority within port operations.
"The success of JAXPORT can be attributed to collaboration across all levels," said Cox. "It's been an incredible experience working alongside my team as we continue striving for excellence in our industry."
These four young professionals demonstrate what it takes to excel in today's fast-paced world: hard work, determination, and a dedication to making a positive impact on their respective fields. Congratulations once again to Justin Michael Higgins, Darren Brownlee, Andrew Leon Hanna, and Kelsey Cox on being named members of the 2023 Class of 40 Under 40!