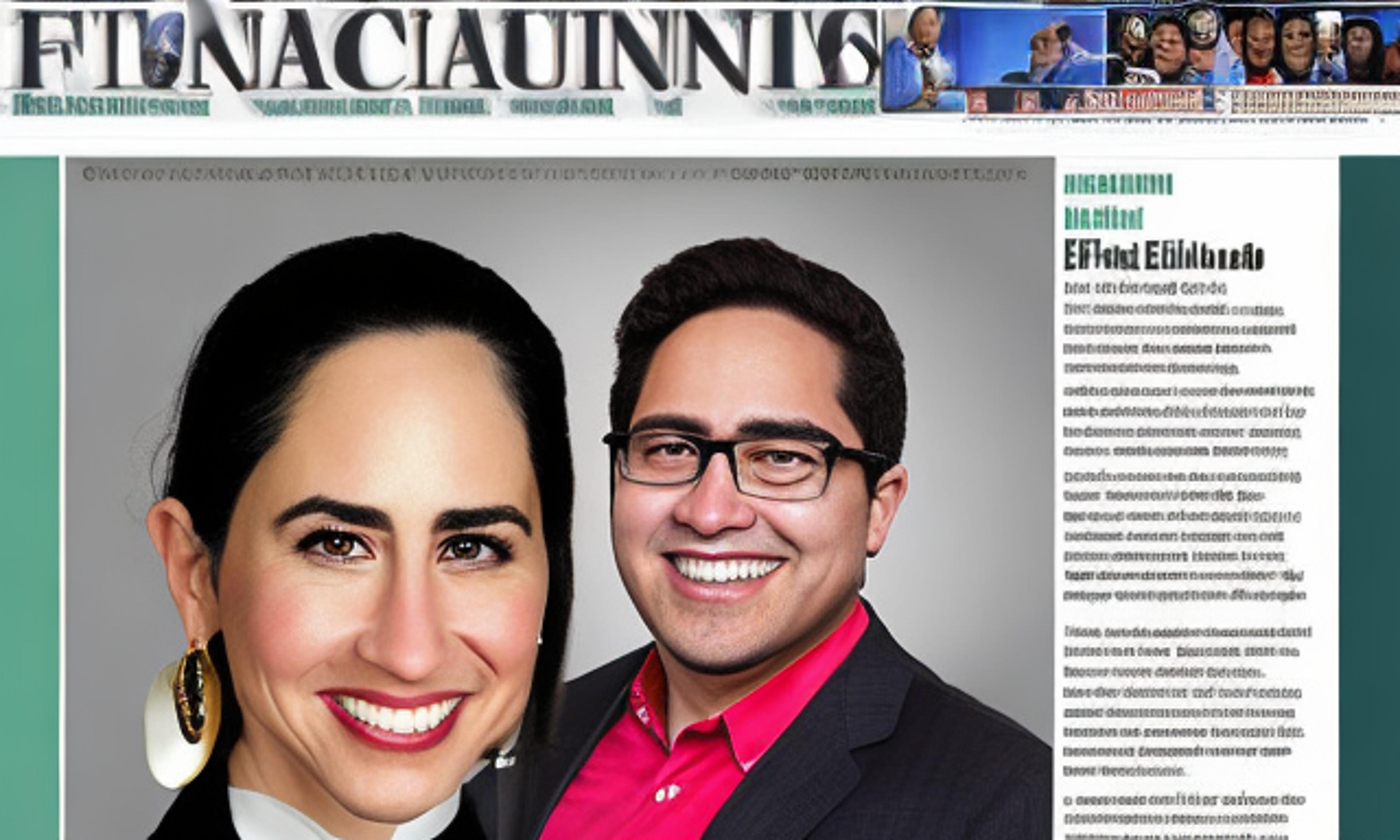 The San Francisco Business Times has unveiled its highly anticipated "40 Under 40" Class of 2023, featuring a diverse array of young professionals making significant strides in their respective fields. This talented group includes an incoming mayor, numerous chefs, a property developer, and multiple founders and entrepreneurs.
Sofia Elizondo, co-founder of Brightseed—a pioneering company utilizing artificial intelligence to uncover previously unknown health benefits in plants—is one such standout honoree. In discussing her achievements with the San Francisco Business Times, she expressed gratitude for the recognition and emphasized the importance of her work.
"Our mission at Brightseed is to create a healthier world by harnessing the power found within nature," said Elizondo. "Being included among this esteemed group inspires me to continue innovating and pushing boundaries."
Another noteworthy name on this year's list is Toby Espinosa, Vice President of Global Public Policy at DoorDash—one of America's leading delivery services. His dedication towards ensuring equitable access to food supplies through policy development makes him an influential figure in his field.
"I'm honored to be recognized as part of the '40 Under 40' class," Espinosa shared with reporters. "At DoorDash, we strive every day to empower local economies while creating opportunities for communities worldwide."
This impressive cohort exemplifies innovation across various industries from tech startups like Brightseed that are revolutionizing healthcare practices; culinary creatives who contribute significantly towards shaping modern gastronomy; visionary real estate developers responsible for altering cityscapes; or dynamic policymakers like Espinosa championing social change.
"We're proud to celebrate these outstanding individuals who are leaving their mark on our region," stated Olivia Rizzo-Smithson, Editor-in-Chief at the San Francisco Business Times. "Their groundbreaking contributions not only benefit their communities but also inspire future generations of leaders."
The "40 Under 40" Class of 2023 serves as a testament to the potential and talent found among San Francisco's young professionals. Their accomplishments in entrepreneurship, innovation, public policy, culinary arts, real estate development, and more showcase the breadth of achievement capable by those dedicated to their craft.
As an annual tradition that acknowledges excellence across multiple sectors, this year's "40 Under 40" list signals continued growth and progress for both established businesses and burgeoning startups alike. With honorees like Sofia Elizondo and Toby Espinosa at the forefront of industry advancements—their collective impact is sure to be felt for years to come.