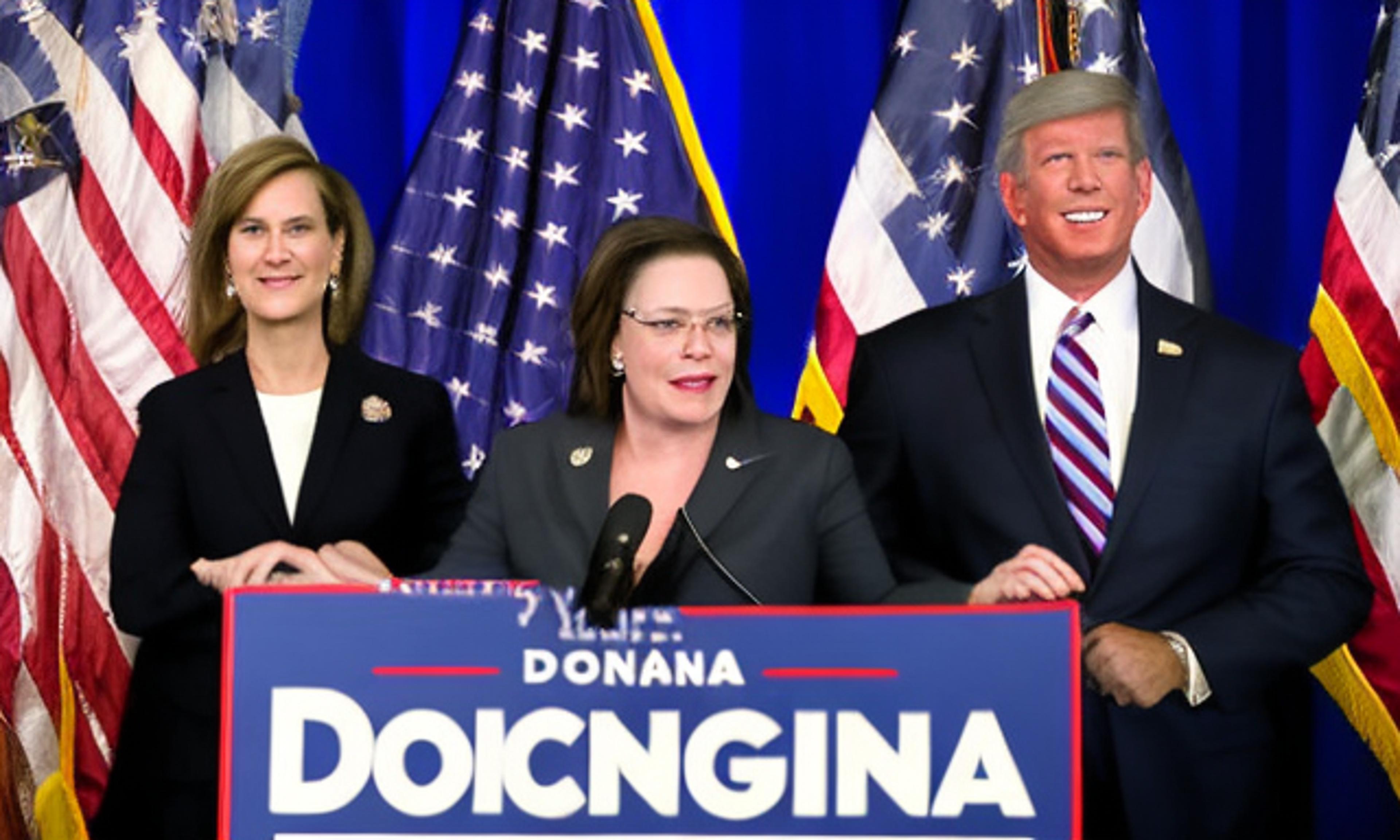 Florida Democrats celebrated a significant victory on Tuesday night, as Democrat Donna Deegan won the Jacksonville mayoral race against Republican Daniel Davis. The historic win marks the first time a woman has been elected mayor of Jacksonville and serves as a major morale boost for the Democratic party within the state.
Deegan, who entered Election Day as an underdog, managed to secure 52% of votes across all 186 precincts in both Jacksonville and Duval County. This surprising upset is seen as a powerful momentum-builder for Florida Democrats following numerous losses in recent years. It also kicks off the tenure of new Florida Democratic Chair Nikki Fried on an optimistic note.
Before entering politics, Deegan was well-known as a TV anchor in Jacksonville and later founded her nonprofit organization, DONNA Foundation, which focuses on breast cancer research. Throughout her campaign against Davis—the former state legislator and CEO of the local Chamber of Commerce—she faced heavy criticism from Republicans labeling her as a leftist threatening to enforce "radical policies." Additionally, they condemned her involvement with Black Lives Matter protests.
Despite these criticisms and overcoming substantial fundraising disadvantages compared to her opponent's support from Governor Ron DeSantis-backed business leaders, Deegan emerged victorious with slightly over 33% turnout among voters. Among these voters were more Republicans than Democrats by merely three percentage points.
Upon winning this tightly contested election—one that even saw Governor Ron DeSantis calling his own party "a dead carcass on the side of road"—Deegan expressed gratitude towards supporters while outlining several key priorities for her administration: upgrading infrastructure; creating an inclusive economy; improving access to healthcare services.
As she prepares to replace outgoing Republican Mayor Lenny Curry—who had held office since 2015 but could not seek re-election due to term limits—it remains unclear whether this momentous win will ultimately convince national Democratic leadership that Florida should be taken seriously during the 2024 presidential election. Nevertheless, it represents a significant step forward for the party's presence and influence within the state.