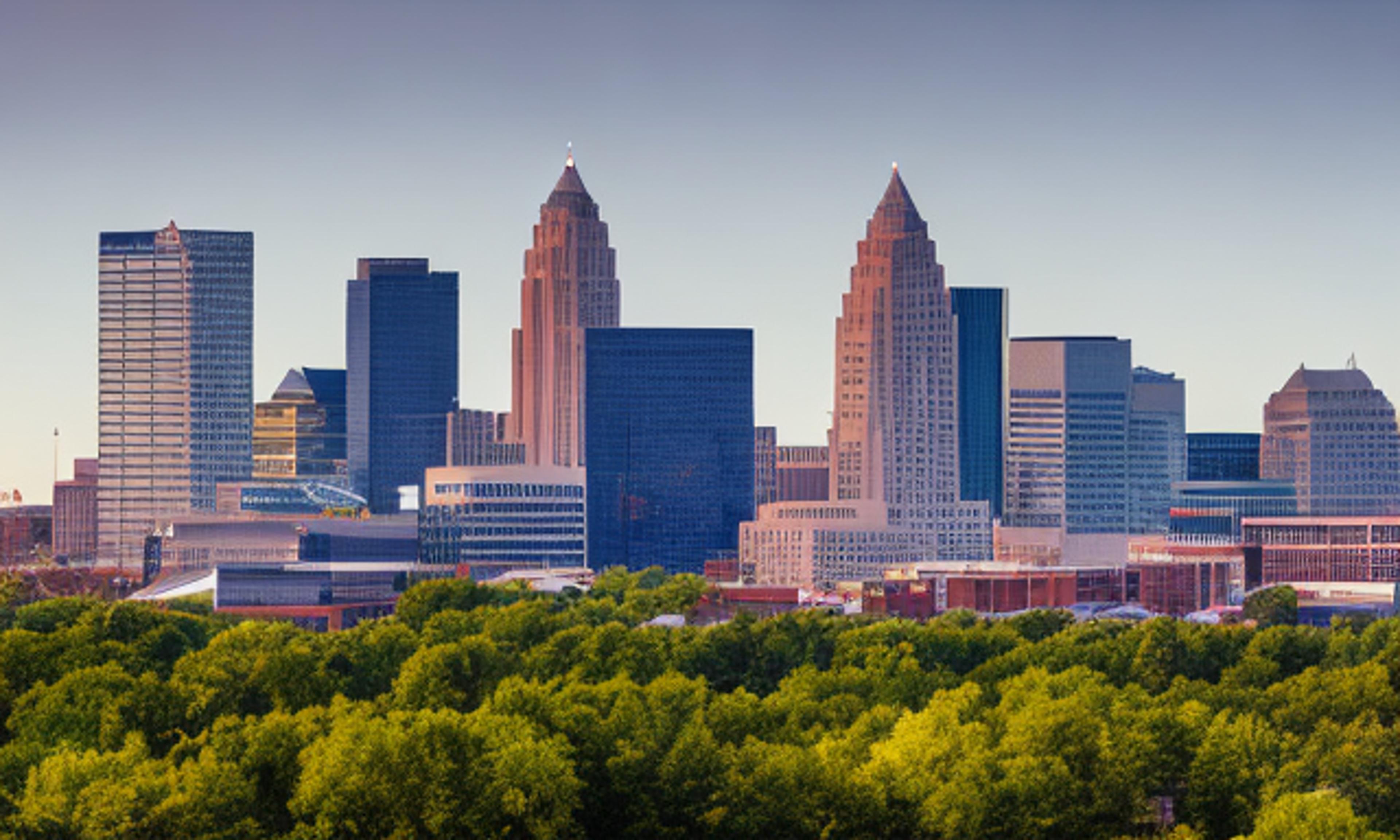 Kansas City, known for its thriving business scene, has once again proven itself as a hub for successful enterprises. The Kansas City Business Journal has announced the winners of the 2023 Champions of Business awards, honoring five outstanding local businesses who have made remarkable contributions to their respective industries.
Chicken N Pickle, a unique eatery that combines delicious food with pickleball courts and other entertainment options, has been recognized as one of the city's top innovators. Co-founder Bill Crooks expressed his gratitude: "We're thrilled to be acknowledged amongst such esteemed company. Our dedication to providing exceptional service and memorable experiences is what drives our success."
GBA (George Butler Associates), an engineering solutions firm specializing in infrastructure development and environmental services, also earned accolades this year. President Steve Koon commented on the prestigious honor: "This award reflects our team's commitment to innovation and excellence in everything we do. We are grateful for the recognition from the Kansas City Business Journal."
SnapIT Solutions secured another win for technology-focused companies based in KC metro area by being named among 2023 Champions of Businesses winner list. CEO Neelima Parasker said proudly when receiving this acknowledgement: "Our mission at SnapIT Solutions is not only delivering cutting-edge technology solutions but also bridging digital skills gap through education programs designed specifically around community needs."
TreviPay made waves within financial sector as it was honored alongside these distinguished businesses during this year's event where they were applauded primarily due its innovative approach towards simplifying complex B2B transactions processes making them more accessible while ensuring customer satisfaction remains prioritized above all else. CEO Brandon Spear shared his thoughts on the achievement: "Our team's dedication to improving business payment processes is unwavering, and we're honored to be recognized among Kansas City's finest."
Commerce Bank, an institution that has been providing financial services for more than a century, rounded out this year's winners. This recognition highlights the bank's ongoing commitment to excellence in customer service and community involvement. John Kemper, President and CEO, spoke about the award: "It is an honor for Commerce Bank to be included among such innovative companies in Kansas City. Our team remains dedicated to serving our clients with integrity and passion."
As these diverse businesses continue thriving within their respective industries by pushing boundaries while maintaining strong foundations built upon tradition or innovation alike, it becomes clear why Kansas City continues staying ahead as one of America's premier locations when seeking growth opportunities through entrepreneurship ventures across various sectors including technology finance food entertainment engineering solutions etcetera – truly exemplifying what it means being Champion Of Business 2023!