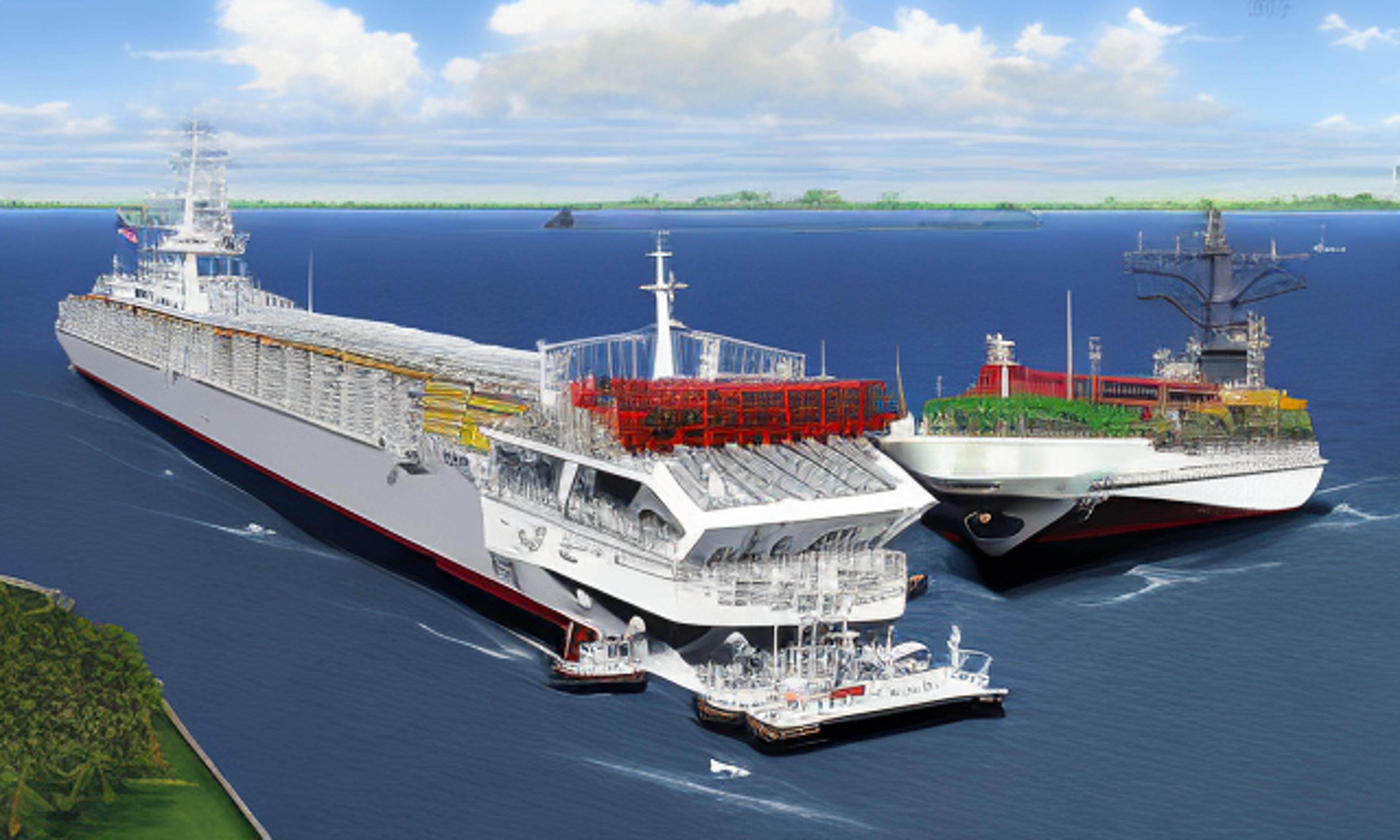 Honolulu-based company, Pacific Shipyards International (PSI), is making waves in the maritime industry with its cutting-edge shipbuilding projects. PSI has established a reputation for excellence through their state-of-the-art facilities and innovative designs. This photo essay highlights current and recently completed undertakings that showcase the shipyard's prowess in meeting diverse client demands.
One of PSI's most noteworthy recent accomplishments includes the construction of an LNG-powered vessel – a remarkable feat in sustainable shipping solutions for Hawaii. The ship was built using environmentally friendly materials to reduce emissions while offering efficient cargo transportation services.
"We are proud of our commitment to sustainability by building eco-friendly vessels that not only meet but exceed environmental regulations," said Ken Taylor, CEO of Pacific Shipyards International.
Another impressive project from PSI is the retrofitting and modernization of a 30-year-old fishing trawler into a fully outfitted research vessel designed for oceanographic studies. The transformation involved extensive upgrades to accommodate advanced scientific equipment, living quarters for researchers, as well as enhanced navigation systems.
Dr. Jennifer Kimura, Chief Scientist on board the refurbished research vessel said, "The team at Pacific Shipyards did an exceptional job adapting this old fishing boat to suit our specific needs – it now allows us to conduct groundbreaking marine research."
In addition to these top-tier projects, PSI also specializes in repairing and maintaining various types of ships such as naval vessels and commercial cruise liners. Their dry-dock facility can accommodate up to three large ships simultaneously allowing them to perform essential maintenance work efficiently without compromising on quality.
Commander James O'Reilly from U.S Navy commented about his experience working with PSI: "Pacific Shipyards have consistently provided excellent repair services for our fleet over several years; they are reliable partners that we trust."
As part of its ongoing expansion plans, PSI is currently constructing two new advanced shipbuilding facilities to further enhance their capabilities in the maritime industry. Upon completion, these new facilities will focus on constructing next-generation ships with cutting-edge technology and environmentally friendly features.
"With our continuous growth and investment in state-of-the-art infrastructure, we aim to solidify PSI's position as a leading global player in the shipbuilding sector," said Ken Taylor.
Pacific Shipyards International continues to push boundaries as they forge ahead into the future of sustainable shipping solutions while providing reliable services for both civilian and military clients. With their innovative projects, commitment to quality craftsmanship, and dedication towards environmental responsibility – PSI is undoubtedly setting sail towards a brighter future for all involved within the maritime community.