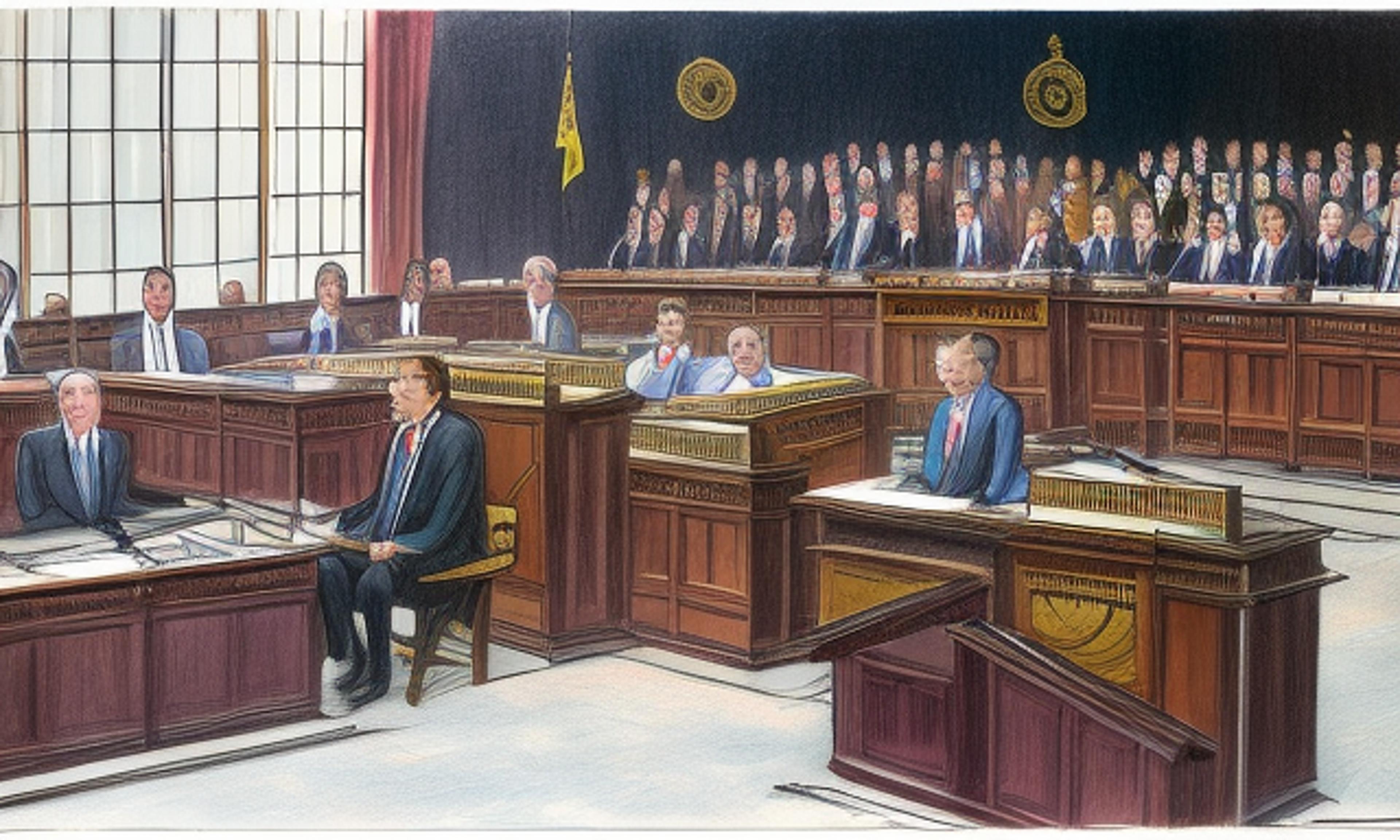 In an unprecedented move, Deputy Prime Minister Oliver Dowden stood in for Chancellor Rishi Sunak during Prime Minister's Questions today, while Sunak is en route to the G7 summit in Japan. The exchange between Dowden and Labour's deputy leader Angela Rayner was heated, with both politicians accusing each other of failing the nation.
Rayner slammed the Conservatives for their alleged plans to leave office and accused them of mishandling issues related to the NHS and child poverty. She also brought up speeches made by Tory MPs at a recent National Conservatism Conference organised by a right-wing US think tank.
"Who does he think is responsible now?" she asked, challenging the government to stop blaming others and accept responsibility for its failures.
Dowden countered by suggesting friction between Rayner and Labour leader Sir Keir Starmer behind closed doors. He compared their relationship to "Holly Willoughby and Phillip Schofield of British politics," alluding to reported tensions among ITV's This Morning hosts.
The Deputy PM also taunted Rayner about her previous prediction that former Labour leader Jeremy Corbyn would become prime minister one day. Furthermore, he mentioned rumours that Lib Dem leader Ed Davey might be Sir Keir Starmer's preferred deputy if there were a hung Parliament after the next election.
This marked Oliver Dowden's first time facing off against Angela Rayner during Prime Minister's Questions on Wednesday, 17 May. Meanwhile, Rishi Sunak will attend his first G7 summit as prime minister in Hiroshima following high-level talks on Ukraine conflict resolution efforts, Indo-Pacific security cooperation initiatives, economic policies coordination strategies, global sustainability investments opportunities exploration meetings held earlier this week in Tokyo.
Sunak is expected back from Japan next week after making history as the first British prime minister ever visiting Hiroshima.